*Message to our Clients*
While our firm is open and available for business, we are taking precautions in accordance with CDC and state guidelines to avoid the spread of COVID-19. We are offering scheduled telephone or zoom meetings with clients and potential clients. If you have not been sick, have not been exposed to someone who has been sick, and you are symptom-free (including, but not limited to fever), we are available for in-person meetings at the office.
We will notify you of new court dates when we receive more information based on the courts reopening for in-person hearings and trials in the city and state. Unless you specifically hear from one of the staff or attorneys from our firm, your court date is postponed during these dates. Also, if you have any questions regarding rescheduling a CRO appointment, please call the CRO Secretary at (334) 737-3535. If anyone has any questions please call (334) 821-7799 or email us at info@mcwlegal.com. We will try our best to get back to our clients in a timely manner. God Bless and stay safe.
McCollum and Wilson, P.C.
We are a full-service law firm located in Auburn Alabama specializing in Auburn municipal court defense, traffic accidents, criminal defense in all Lee County Alabama courts, wrongful death suits, family law, and business formation/litigation. We strive to ensure that our clients' objectives and goals are met through personal attention and hard work.
As a full-service firm, McCollum and Wilson understands that today's consumer wants more than just outstanding legal results. Our clients expect outstanding service, prompt responses, and cost-effective legal advice delivered with courtesy. Each individual attorney strives to meet these expectations and we promote this philosophy collectively as a firm.
Committed to the Auburn and Lee County Alabama Communities
Separate and apart from the practice of law, our attorneys recognize the importance of active citizenship in Auburn and Lee County. As individuals and as a group, our family of Auburn lawyers is committed to reinvesting its energies and resources into bettering the communities of Auburn, Lee County and the state of Alabama.
Call 334-821-7799 for a confidential consultation to learn more about the legal services we provide.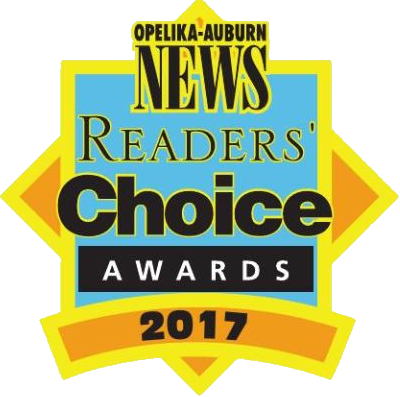 Our attorneys practice law in Auburn Alabama and the following surrounding areas:
Opelika
Loachapoka
Notasulga

Beauregard
Smith's Station
Tuskegee
Our Specialty Practice Areas
Hear From Our Clients
"From start to finish Clint was informative, honest, and accurate about how he could be of assistance. He responded to calls in a timely manner and was patient and thorough in addressing my questions and concerns. His peaceful demeanor and subtle confidence no doubt contribute to his success and his ability to provide reassurance. I would not hesitate to call him again no matter the legal need."
-Former Client (RH)
"I normally don't write reviews. When I was arrested, I figured that my future in engineering was over. After meeting with Clinton, he explained the court process and gave me my options. Long story short, Clinton got my case dismissed. Then, we applied for and received an expungment, which took any trace of the arrest off of my record. I can now apply for jobs without having to answer that I was arrested. Thanks to Mr. Wilson, every background check has come back completely clear and am now employed with one of the best firms in Georgia. After meeting Mr. Wilson, I knew I could trust him. He knows everyone in the Court system and is a caring and good person. I felt like I needed to write this review because Clinton did everything he said he would do and was honest and effective. If you are in a similar situation that I was, this attorney that will make sure that employers do not see anything on your record. I think he is a partner at McCollum and Wilson in Auburn and is worth every penny."
-Former Client(GH)
"McCollum & Wilson, P.C. worked as a team on my case. The insurance company offered me $30000 dollars. I didnt think it was fair. After a lot of work, McCollum and Wilson got me $750,000 and an apology from the person that hit my daughter's car. Don't use a commercial/billboard lawyer, use them!!!"
Former Client- (LL)
"Clint Wilson is the Best Attorney in Alabama- Period"
Former Client- (DH)
*Divorce and child custody consultations are $300 which will be applied to your retainer if you choose to hire our firm.
McCollum and Wilson, P.C. | 363-A E. Glenn Ave Auburn, AL | Phone: 334-821-7799 | Fax: 334-821-7732 | Email: info@mcwlegal.com