Child Support
Whether you need to begin receiving child support or modify support you are already receiving or paying, an experienced family law attorney can help you with the process.
Alabama formula determines the amount of child support to be paid – Alabama uses an "income shares" model that considers several factors to determine how much support will be paid.

Both parents' gross (before-taxes) incomes are considered, up to a combined total of $240,000 per year.

Health care insurance costs are a part of the formula.

Work-related day care/child care expenses are included.

The formula also considers any pre-existing child support or alimony obligations and the amount of those obligations.

When the combined incomes are above $240,000, the parties are considered outside the guidelines and the court must determine the needs of the child and each party's ability to pay.

Financial support of a child is not an option; it is an obligation. Child support cannot be waived.

All forms of gross income of a party are considered – is it easier to say what is not included in gross income: child support received for other children or benefits received from means-tested public assistance programs, including, but not limited to, Temporary Assistance for Needy Families (TANF), Supplemental Security Income (SSI), food stamps, and general assistance.

Child support is paid until a child reaches the age of majority (currently age 19 in Alabama), become emancipated, married, and/or self-supporting.

There is support available beyond the age of majority for children with special needs/disabilities.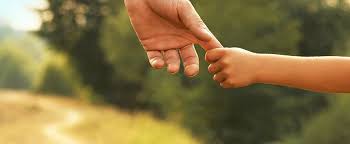 334-821-7799
Call us today for a confidential consultation with a legal professional.
Our attorneys practice law in Auburn Alabama and the following surrounding areas:
Opelika
Loachapoka
Notasulga

Beauregard
Smith's Station
Waverly
*Divorce and child custody consultations are $300 which will be applied to your retainer if you choose to hire our firm.
McCollum and Wilson, P.C. | 363-A E. Glenn Ave Auburn, AL | Phone: 334-821-7799 | Fax: 334-821-7732 | Email: info@mcwlegal.com