DUI and Misdemeanor Defense
Without an experienced attorney, you could have a mark on your criminal record. Further, this could affect your future earning potential and/or career path. We know how to protect your future and either seal your record or have your case dismissed. If you have an alcohol related charge in the City of Auburn, call us today!
ATTENTION COLLEGE STUDENTS -
We can either seal your record or potentially have your case dismissed! Protect your future with our experienced attorneys. Contact us now.
What is a DUI?
Drunk driving, sometimes called driving while intoxicated (DWI) or driving under the influence (DUI), can stem from two different scenarios under drunk driving laws: the first is when a driver has high blood-alcohol levels, and the second is when a driver is physically impaired by the use of a substance. Blood alcohol level is the amount of alcohol in your blood as you drink. Physically impaired by the use of a substance is when you are visibly unable to function doing day to day activities.
Under Alabama DUI Law, it is illegal to drive or physically control a vehicle if you are under the influence of alcohol or any drug which makes you incapable of driving safely.
The legal limit for alcohol in Alabama is 0.08 or more alcohol concentration. In addition, the state has separate DUI laws for people under 21 years of age, for school bus drivers, for drivers of commercial vehicles, and for cases involving injury or death by impaired driving (or boating) conduct.
What to expect from McCollum and Wilson?
At McCollum and Wilson, we specialize in DUI and other Misdemeanors in Auburn City Courts and Lee County District Court. This is probably one of the scariest moments you will face, so knowing your rights can mean the difference between a conviction and an acquittal.
McCollum and Wilson, P. C. has successfully represented hundreds of defendants arrested for DUI and other misdemeanors throughout central Alabama. We are located in Auburn, AL, but represent defendants throughout the state. If you are interested in retaining an experienced and competent attorney who will personally handle your Driving Under the Influence (DUI) case, you have found your attorney.
Being convicted of DUI can seriously affect your life and your future. A DUI conviction can result in jail time as well as the loss of driving privileges. Heavy fines and court costs are a direct consequence of a DUI conviction, as well as driver license suspension or revocation. If convicted of a DUI offense, the cost of your automobile insurance premium will be greatly increased or the coverage cancelled altogether. In many cases, a suspended or revoked driver license as a result of a DUI conviction will result in job termination. A DUI conviction can also result in the denial of a government job or obtaining a government security clearance.
You need to retain a knowledgeable and aggressive DUI lawyer in any DUI related arrest. Although pleading guilty may seem like the least expensive way of handling a DUI, the long-term consequences of such a decision will be very serious. You need to weigh the long term impact of such a decision carefully with the advice of an experienced attorney skilled in DUI practice.
If you have been arrested in Alabama for Driving under the Influence, you're license will be suspended unless you pursue the administrative remedies (listed on the back of the notice of intent to suspend license). Call us today to discuss options to prevent a suspension.
Is this type of charge more severe for a college student?
Possibly. Everyone faces the same type of punishment if charged with a DUI/DWI, but as a college student, this could potentially harm your education and prevent you from pursuing a particular career path. At McCollum and Wilson, we know how to build a solid defense for young adults and ensure the preservation of their criminal record.
If you have received a Driving under the Influence charge (DUI/DWI) and need representation in Auburn City/Municipal Court or Lee County District Court, we are here to answer your questions and help you explore your legal options. Schedule your free case review today!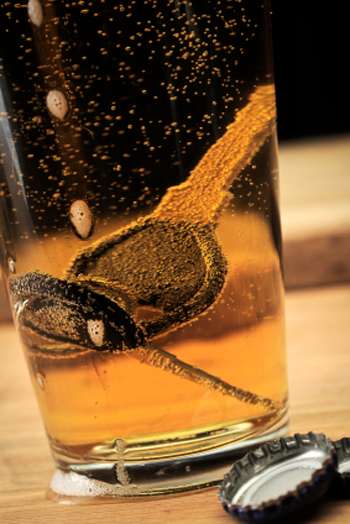 334-821-7799
Call us today for a confidential consultation.
Our attorneys practice law in Auburn Alabama and the following surrounding areas:
Opelika
Loachapoka
Notasulga

Beauregard
Smith's Station
Tuskegee
*Divorce and child custody consultations are $250 which will be applied to your retainer if you choose to hire our firm.
McCollum and Wilson, P.C. | 363-A E. Glenn Ave Auburn, AL | Phone: 334-821-7799 | Fax: 334-821-7732 | Email: info@mcwlegal.com